Innovative Global Conference
November 1st- 2nd 2014,
NIST, Bangkok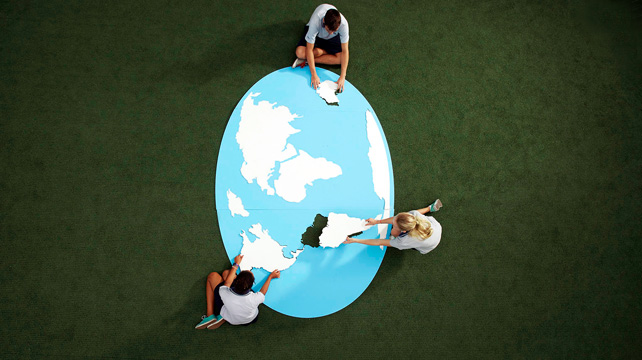 Think – Activate – Engage. Innovative Global Education is excited to announce a new conference with set of workshop offerings at NIST International School, in Bangkok, Thailand, on the 1st to 2nd of November. Each workshop will take place over a day and half and you register for one workshop for the two days. Each workshop is facilitated by an expert in that field.
Certificates
All participants will receive a certificate of participation for the workshop.
Cost
Registration fee after 15 September: USD $310
Cancellation Policy
Please note that each workshop will proceed based on participant registration. Innovative Global Education will inform you by 1 October 2014 if the workshop is to be cancelled. If the workshop is cancelled, your full payment will be reimbursed.
Workshop Participation
If Innovative Global Education is informed by 1 October 2014 that a participant is unable to attend the workshop, a full refund will be given. If notification of not being able to participate is after 1 October 2014, IGE will be unable to refund the registration fee. If, for any reason, a school needs to either transfer a registered participant to another workshop from the workshop registered or change the name of the participant attending a workshop, Innovative Global Education can make these changes on request from the school or participant.
Alternative Payment Methods
If you are unable to pay for this event using a credit card please contact info@innovativeglobaled.org to arrange possible alternative payment methods. Where requested, an invoice can be sent to school and/or individual that will include bank details for an electronic transfer.
WORKSHOPS:
Activate, Collaborate and Facilitate: Finding Pathways for Inquiry in Secondary Schools
Facilitator: Julian Edwards, Bangkok, Thailand
NEW: This is the first time this workshop has been facilitated at an IGE conference.
Activities that Develop Scientific Thinking in Elementary & Middle School Students
Facilitator: Jane Altemen, Bangkok, Thailand
Previous Feedback: "Jane provided a workshop where we were involved in investigating scientific principles. Through the investigation we were able to see the process involved and actively participate."
"Jane was amazing, she made me realize science is all about thinking, she used provoking strategies and experiments to engage us that I can use back in my school."
Mathematics and Inquiry in the Elementary School: Where Do I Start?
Facilitator: Mignon Weckert, Singapore
Previous Feedback: "I feel inspired to go back to school and go through the inquiry journey together."
"I really liked that we had time to plan together to process our learning."
Teaching for Conceptual Understanding
Facilitator: Andrea Muller, Auckland, New Zealand
Facilitator: Tania Lattanzio, Singapore
NEW: This will be the first time this workshop has been facilitated at an IGE conference.
Inquiry-Centered Leadership
Facilitator: Richard Owens, Singapore
Previous Feedback: "I found the workshop highly thought provoking."
"I learnt new aspects of leadership and new methods in problem solving."
Traces of Learning: Documenting Young Children's Learning
Facilitator: Fiona Zinn, Tasmania, Australia
Previous Feedback: "This workshop really transformed my concept of documentation."
"I have brought back ideas not only to better my documentation but also for my classroom practices."
Working with English as an Additional Language (EAL) Learners: Practical Classroom Application and Strategies
Facilitator: Beth Queeny- Dressler, Bangkok, Thailand
Previous Feedback: "It was a wonderful workshop and the leader Beth was amazing. She was energetic, informative and used a lot of resources such as wikispaces and google docs that allows us to continue sharing ideas and communicating with each other after the workshop."
"Lots of useful strategies & time for discussion."
Inquiry in the Thai Additional Language Classroom
Facilitator: Isariyabhorn Uwanno (On-Ann), Bangkok, Thailand
Facilitator: Lilian Wong, Hong Kong
NEW: This will be the first time this workshop has been facilitated at an IGE conference.
To register visit the Innovative Global Education website.
FLIER
INNOVATIVE GLOBAL EDUCATION CONFERENCE