K

a

h

o

o

t

! A formative assessment tool.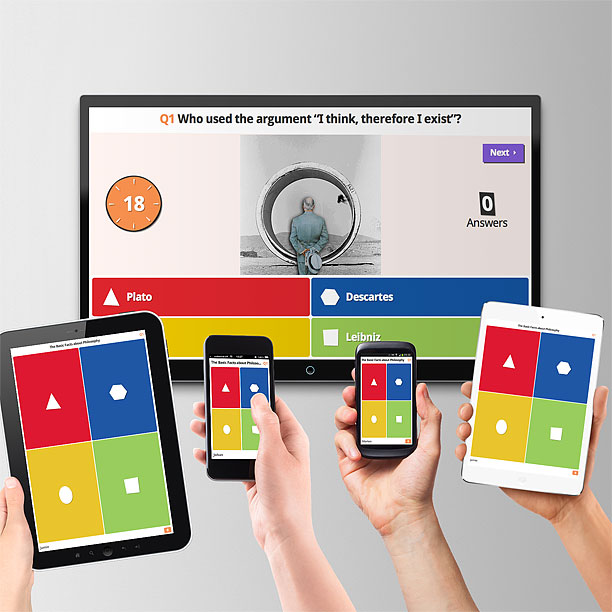 Kahoot! is an online quiz game using iPads, in which students race against each other to answer questions; the results can be immediately summarised on the computer/projector.  The interactive format creates an exciting and action-packed atmosphere!
Kahoot! has been used widely among EAL Specialists in this school, and in mainstream classrooms where we co-teach. Kahoot! helps create competitive and dynamic lessons and is often ideal for a starter or a plenary due to the fact that it can be so easily adapted to suit a range of curriculum areas, abilities and language proficiencies.
You can prepare your own quizzes, or can choose from a huge range of quizzes created by members of the Kahoot community.  Simply go to https://create.kahoot.it and sign up for free, then start creating your own Kahoots!
(When you play with your students, they will have to go to Kahoot.it, and type in the 'game pin'.)
Sign up now!