Child Accelerated Trauma Treatment Course,
26th – 29th May 2015
GIS, KL, Malaysia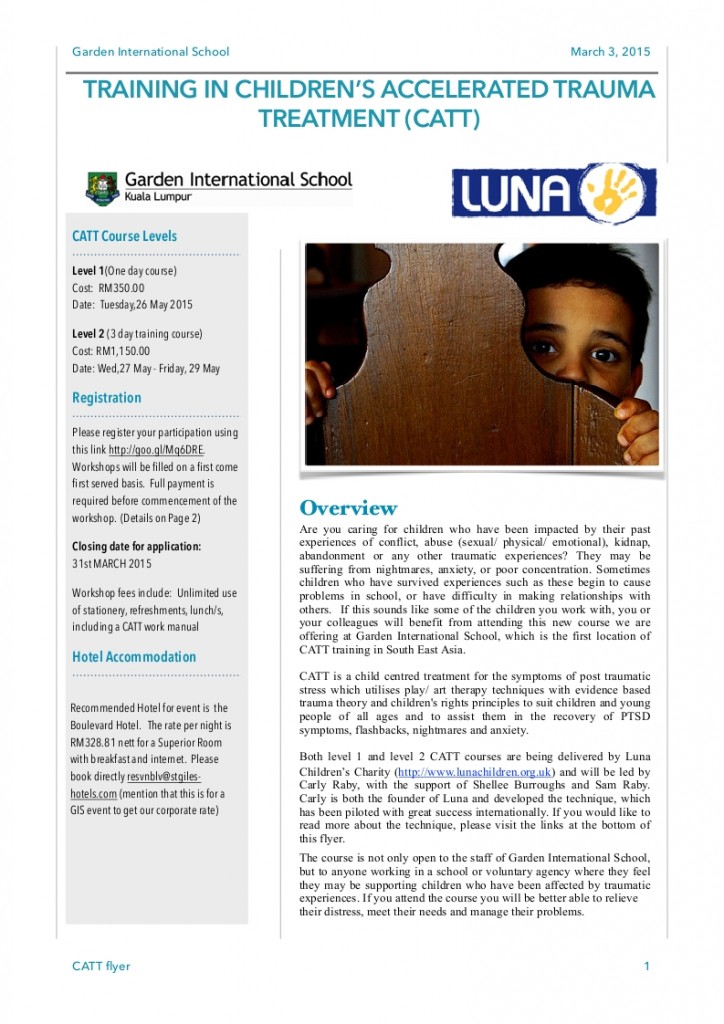 I am pleased to announce that Carly Raby who is the pioneer of Child Accelerated Trauma Treatment, will be coming to GIS to provide training from26th-29th of May at Garden International School. Please look at the attached flyer for more detailed information if you are interested.
The level 1 course explores the effects of trauma (1 day) and level 2 teaches the CATT method itself (3 days). Please take a good look at the flyer to see which level would suit you most and whether or not you would need to complete level 1 in order to then take level 2.
This is the first CATT training course in South East Asia. If you have any questions please do not hesitate to contact me. If you have any questions regarding booking details, accommodation or travel please contact:
Sharon Mahasen at sharon.m@gardenschool.edu.my
FLIER:
CATT flyer 1