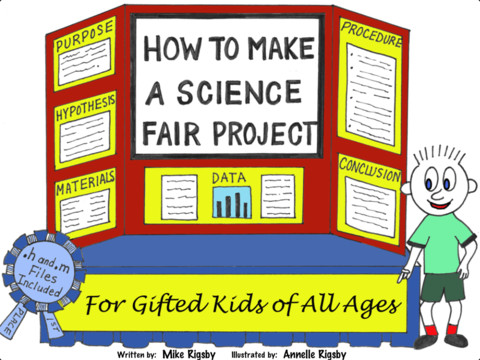 The Prep School Science Fair is an exciting opportunity for all students in the Prep School to share their love of Science. It will take place on Friday 27th March 2015 after school. Students will need to complete a scientific project that investigates and explains a scientific principle.
Guidelines
Students must investigate a question of their choosing that they will then display for judges, parents and students on the day of the fair.
The project will consist of two main parts a practical demonstration and a display board. Parents are encouraged to help students. However, students must have a complete understanding of the investigation and all work must be produced by them.
Students' projects will be placed on a table top approximately 70cm X 50cm so it should fit in this space. If extra space is required students need to discuss this with staff during the drop-in sessions (outlined below).
Practical Demonstration
This should show the equipment used for the investigation and where possible demonstrate the investigation in action. If a demonstration is not possible (for example if the investigation took place over days or weeks) children should just show the apparatus they used. Students will not be marked negatively if this is the case.
Display Board
The display board is where the information about the investigation is displayed. Just like the experiments we complete in school it should include.
Initial question/Purpose
Hypothesis/Prediction
Apparatus/Materials
Method/Procedure or a Diagram
Variables
Results/Data
Conclusion
Detailed explanations of each of these steps can be found on this website:
http://www.teachhub.com/science-fair-video-student-guide
Display boards should be colourful, eye-catching and easy to read. You can include pictures, photos and diagrams.
Judging
Projects will be assessed on:-
clarity – project has a clear question that is answered and supported by results
originality – the use of a unique or interesting concept
presentation – the quality of the written and oral explanation of the work
comprehension – how well the student understands their investigation
Prizes
There will be prizes for the best projects. The number of prizes will depend on the number of entrants.
Drop – in Sessions
A weekly lunchtime drop-in support session will run in term 2b every Wednesday at 12:00 – 12:35pm in p312. Students are strongly encouraged to come and share their ideas and get additional support from teachers and other students.
Entering
Entry forms can be collected from the door of Mr.Nash's classroom p312 (3rd floor opposite dance studio). The absolute deadline for entries is Wednesday 18th of March.
On the day of the Science Fair ALL children must be escorted by an adult and not left unattended.
Good Luck Everyone!
---
Support Materials
A great website with lots of interesting ideas.
http://www.education.com/science-fair/elementary-school/
A site with easy science projects to use as a staring point (great for lower KS2 children).
http://www.sciencekids.co.nz/projects.html
The Library also has several books full of Science projects.