LKSW 2015 Presentations
(All illustrations below courtesy of Maggie Appleton. Click on the thumbnails to enlarge.)
Keynote Speaker: Bob Stein of The Institute for the Future of the Book and SocialBook
Session I:
INFORMATION LITERACY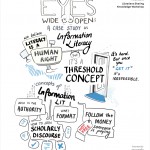 READING PROGRAMMES
Session II:
MARKETING THE LIBRARY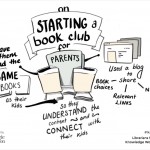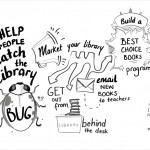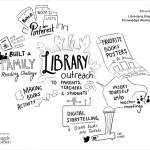 PROFESSIONAL DEVELOPMENT
Session III:
LIBRARY TECHNOLOGY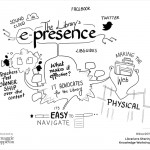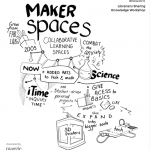 EBOOKS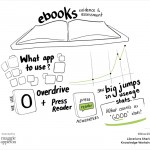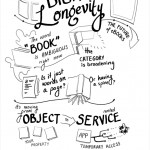 Session IV:
LIBRARY RENOVATIONS and RESEARCH SKILLS
Session V:
UNCONFERENCE
Shared notes from the Google doc. (Scroll to the bottom for Session V; feel free to add more of  your own notes here as well.)
SHARED NOTES
Use the links below to access a Google doc and a Google folder for shared links, notes, and documents from the conference.