Welcome back to another easy origami for kids! Today we share this super cute and easy origami animal designs – the oh so VERY cute stand up Origami Cat. We have made a simple origami cat before (which of course we still love), but this time we have gone a step cuter with this simple stand up version! I love this little kitty, as it is still easy but a nice "next" origami project for kids who are getting confident with basic folding techniques, the head is very similar to that of the previous cat (just a couple of tweaks) and there is the easiest of bodies to go with it too. And you don't even need any glue to hold this together.
Origami Cat – Materials
2 plain origami paper in desired colours per cat (we used black and rusty orange)
Pen for embellishments if you wish
It really IS best to get origami paper for this cat, as origami paper is usually coloured or patterned on one side and white on the other. The white part is perfect for the cat's mouth! We love using this origami paper:
(affiliate links)
How to make this Cute Origami Cat:
I feel videos really are the BEST way to show origami patterns – especially origami for beginners! I hope you like it! (and don't forget to subscribe to her youtube channel too!!).
Aren't they adorable? I really do think yu should have a go! Such a simple and super cute little cat DIY for cat lovers!
English Storytime
Thursday, June 25th 2020. English Storytime, Mrs. Rous is reading 'Patrick's Birthday Message' by Gail Clarke.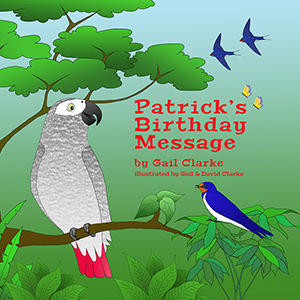 Thai Storytime
Thursday, June 25th 2020. Thai Storytime, Miss Nan is reading 'ไฮดี้อยู่ไหนเอ่ย' by ฟีโอนา วูดค็อก.
Accessing Storytime Videos:
For Students please visit Firefly to access content.
For Parents of Pre-Prep students please find a link on ILD (Interactive Learning Diary) website to access Storytime videos.